1st run since last winter, and I have been fiddling with carb so I thought it prudent to have a quick test run before going laning tomorrow.
Well... she looks pretty clean today but that won't last long...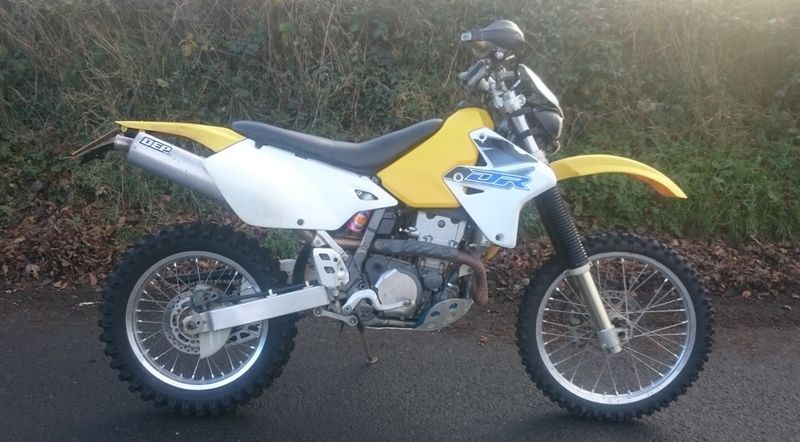 She resented me for lowering the needle height so that needed to be set back as soon as I got in... and boy what was I thinking with that rear tyre... a part worn Mitas CO2.. inflated to 20 psi and on greasy roads.. it was like riding with a caster wheel on the rear.
Open the throttle hard, rear starts stepping out... brake... rear slides out... lol
I was half tempted to put a different rear tyre on (like this evening) after that experience but decided to just drop the pressure and tough it out.. I'll get use to it soon enough, and also scrub it in quickly...
Oh well, bring on the lanes tomorrow..
If this is the last post I make then you can all assume that I didn't manage to get use to it in time...