Hello All,
So, a major birthday this year saw the arrival of a 3D printer to the toy cupboard...
I'm still really getting to my feet with this tech but it is fairly amazing. So far I am still kinda printing tests to get the whole understanding of all the variables and there are lots of those!!! Also solidworks is taking some time to get to grips with. It's all a learning process and that takes time, a commodity i am sadly very short of
Just to whet some appetites here are a few pics...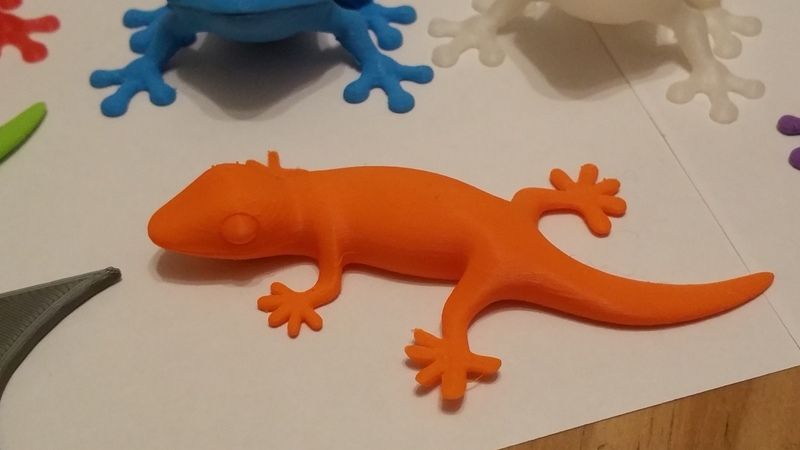 The tree frogs and the lizards/newts are printed in PLA at 50 microns resolution.. Seriously cool to watch but it does take some time! Each frog is around 3 1/2 hours !
The MLP cookie cutter, batarang, charge stand for my e-pipe and the filament spools at done at 200 micron also in PLA.
And I've just laid my sticky mitts on some carbon fibre and a hardened nozzle, as its so abrasive it will destroy the brass ones in very short order.
ATB
Moo