Rode a route this afternoon which turned out to be a pretty good route for a trip.
Problem is the part that follows the A30 from Crewkerne to Yeovil was painful as there seemed like loads of 20 mph zones. My GPS didn't tracklog so I can't see exactly where they were... but they were on this stretch.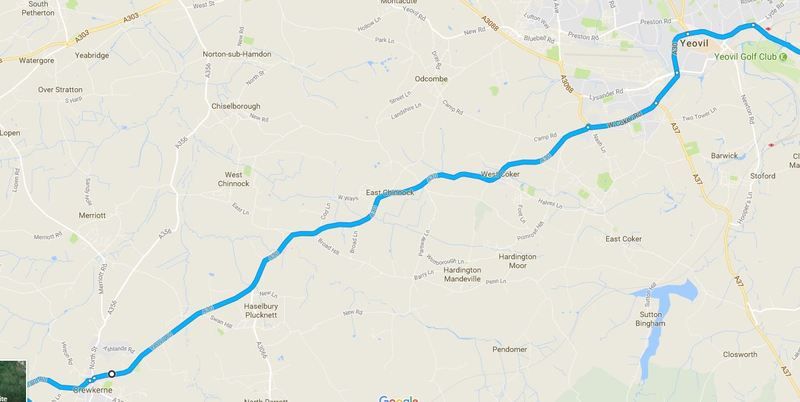 So is there a better route that is interesting (not the A303) to get to the A30 near the Yeovil golf club (anywhere after)?
Other than that it was a pretty nice route. 3-4 hours with stops and some nice fast bits too.
Coffee at Portland Bill, burger at West bay.
Lofted the front wheel accidentally over a bump in the road for the first time (in 5th I think), which felt nice.. must be getting use to the SD now