Few shots from Simon's bike on the dyno.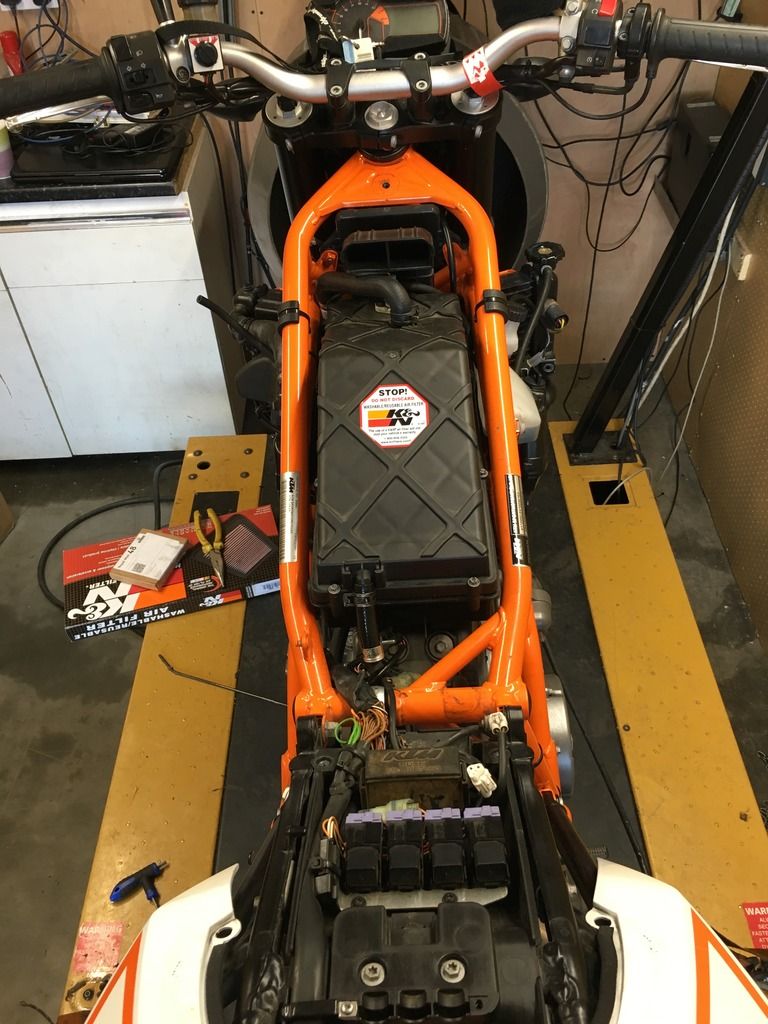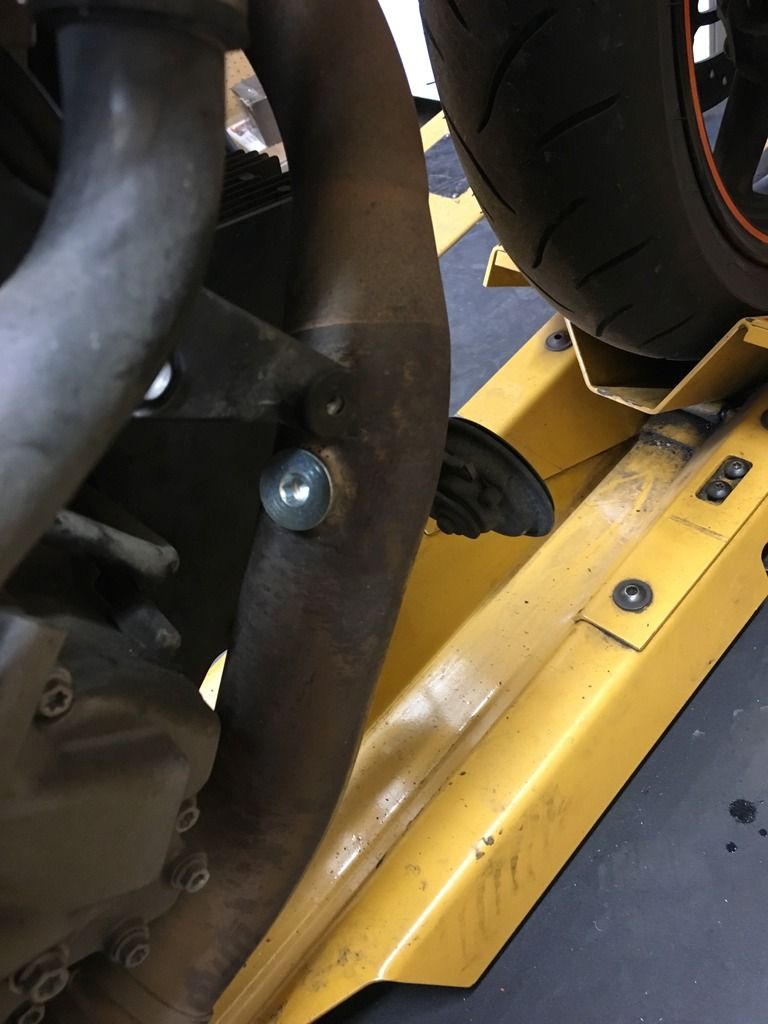 Removed the O2 sensors and blanked them off, turned off in the ecu too so no fault codes on the dash. The Akrapovic down pipes are a really nice touch on the bike, usually on OE headers you have to open out the lambda hole to get the sensor to fit.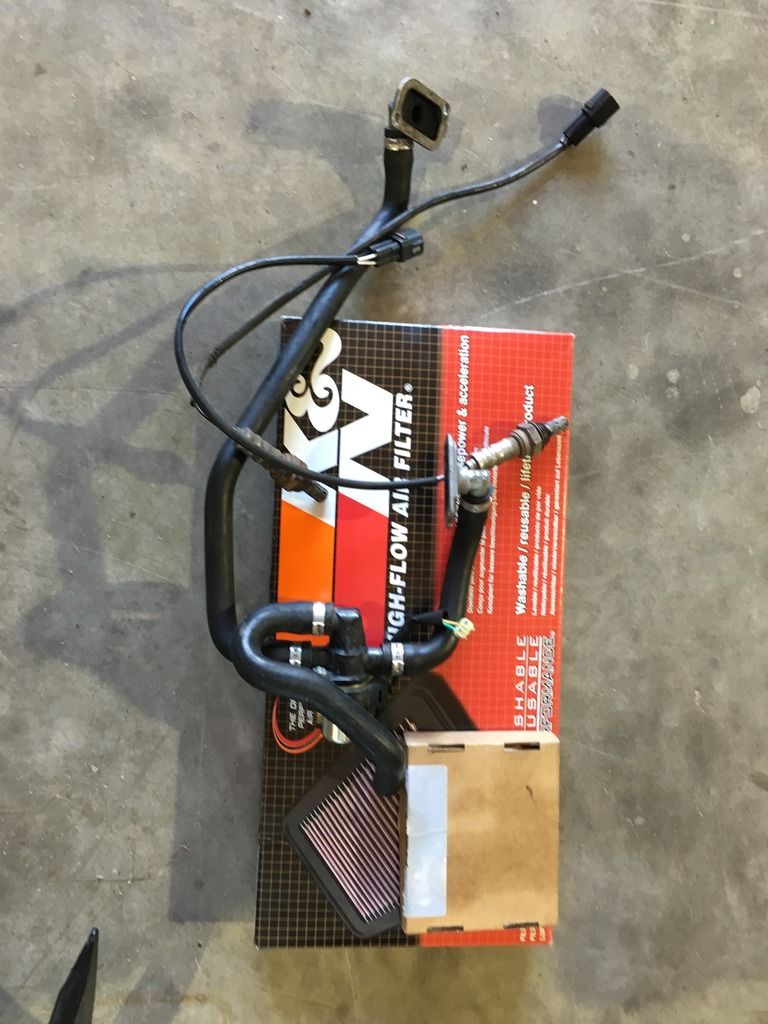 Pile of bits removed from the bike, would have been easier to chop the tubes but persevered and got them out intact just incase they are ever wanted to be re-fitted.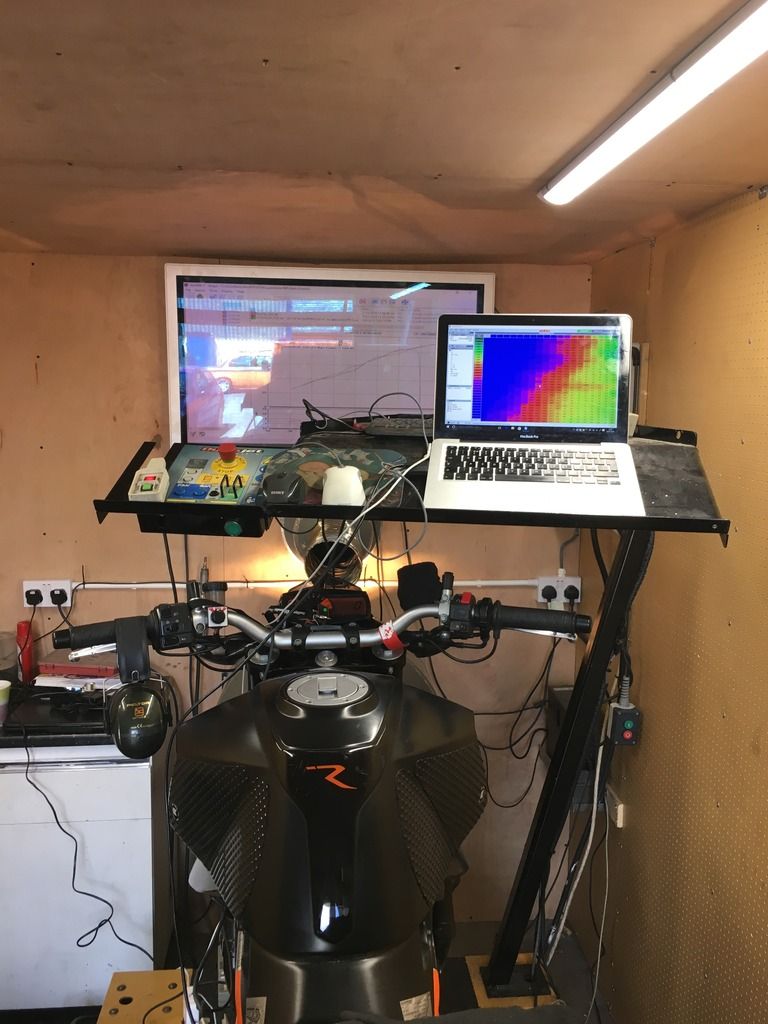 The laptop connected up to the bike to make changes and the dyno to the screen to see what needs to be changed.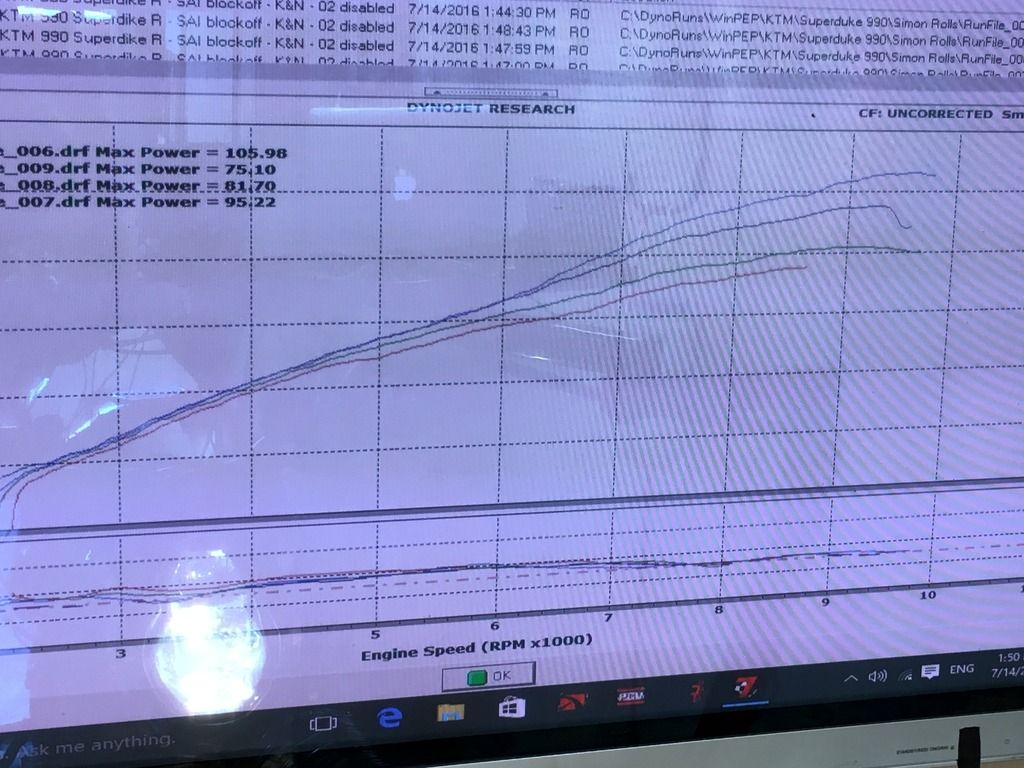 Simon couldn't handle the power so it was turned down............. ;)
Once all done I had a little "ride" around on the dyno, different gears with different load applied by the dyno to make sure in real life the bike acts as it should do when being used in the real world.